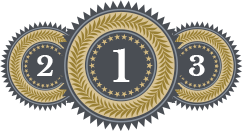 What makes me qualified?
I have personally been involved with over 1 Billion ($1,000,000,000) in personal injury settlements for my clients!  I have over 45 years of law experience to offer to my prospective clients.  I have fought and won against both large and small organizations on behalf of my clients. I am confident I can help you get compensation you deserve!
Featured on 60 Minutes!

KOZAK FEATURED ON 60 MINUTES WITH ED BRADLEY OCTOBER, 1996 WHICH EXPOSED DRUG INDUSTRY CONTAMINATING DRUG THERAPIES WITH HIV AND HCV AND TRIGGERED OVER A BILLION IN SETTLEMENTS WORLDWIDE.

Published Author

"HEMOPHILIA HOLOCAUST" PUBLISHED IN DRUG INJURY II, IS THE AUTHORITATIVE HISTORY OF GROUND BREAKING LITIGATION AGAINST MULTINATIONAL PHARMACEUTICAL COMPANIES RESULTING IN OVER A BILLION DOLLARS IN SETTLEMENTS.

Multi-State Experience

Mr. Kozak has been admitted to the State Bars of Idaho, Hawaii, California and Nevada. His 30-year practice in Hawaii included successful cases in commercial, professional malpractice and personal injury matters of a complex nature.
– 1968

, University of Idaho, College of Law

Charles Kozak attended and received his law degree from the University of Idaho, College of Law.  He as gone on from there to successfully represent many clients.
– 1969

, Marine Corp Trial Lawyer

Charles first worked with the Marine Corp as a trial lawyer.
– 1972

, Men's Olympic Basketball Team!

In 1972, Charles Kozak tried out for the Olympic Basketball team.
– 1996

, 600 Million Drug Industry Settlement!

The lawsuit against Bayer, Armour, Baxter and Alpha Pharmaceutical resulted in class settlement of $600,000 million on behalf of 6,000 clients.  Later individual suits nationally and internationally brought by Kozak and co-counsel produced $170,000,000 on behalf of HIV and Hepatitis C victims around the world and in the U.S.
For Your Convenience We Speak Both English and Spanish
Our Attorneys want to help you avoid negative consequences that can come from ignoring a legal matter or attempting to settle it on your own. We will work hard to make your situation as stress-free as possible.
We Don't Turn Away Complex Cases!
Many law firms are simply not interested in taking "Complex" cases.
"Complex litigation" is the category of cases requiring more intensive judicial management.  Complexity may be determined by multiple parties, multiple attorneys, geographically dispersed plaintiffs and defendants, numerous expert witnesses, complex subject matter, complicated testimony concerning causation, procedural complexity, complex substantive law, extensive discovery, choice of law,  requisites of a class-certification order, complex damage determinations, diversity, and res judicata implications for plaintiffs not within the proposed class.  Mass torts and class actions are examples of two types of well-known complex actions.
We have a track record of taking and winning complex cases! We look forward to talking with you about your situation.
No Matter the Situation, We Can Help!
Our practice is experienced in multiple areas of law.  We can help you navigate the complicated process of dealing with different personal injury incidents.
Mining Injury
Auto Accident >>>>>
Wrongful Death
Truck Accidents
Motorcycle Accidents
Slip and Fall
Medical Malpractice
REQUEST A FREE CONSULTATION
Fill out the form below to receive a free and confidential initial consultation.