Experienced Car Accident Lawyer – Reno, NV
The roads of Reno and Sparks, NV can be hazardous for drivers, pedestrians, motorcyclists, and bicycle riders alike. Substantial traffic combined with poor driving habits, careless drivers can cause grave traffic collisions that result in crushing injuries, death, property damage, and financial losses. If you have been in a severe accident, you need to seek the help of an experienced car accident lawyer in Reno, NV.
Reno Car Accident Lawyer with +1 Billion won for Clients!
Car Accident Information You Need!
Nevada Insurance Laws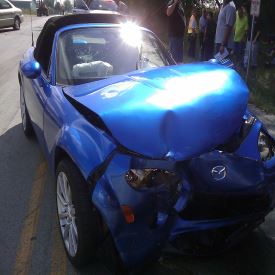 Under the laws in Reno and Sparks, every driver is required to care auto insurance. Nevada demands that automobile liability insurance policies carry minimum coverage of $15,000 for bodily injury or death of one person; $30,000 for bodily injury or death of two or more persons; and $10,000 for harm to or destruction of property of others. As of July 1, 2018, these minimums increase to 25/50/20.
Insurance Companies Your Friends?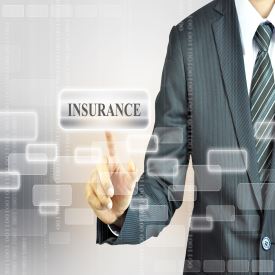 Speaking with an auto accident attorney immediately after your accident is one the most important keys to successfully receiving the compensation you deserve. Talking with an experienced auto accident attorney first will make sure that the involved insurance companies are working on your behalf. Insurance companies can be assertive in reaching out to victims of collisions right after the crash. They believe that they can settle a claim sooner with less loss to them if they quickly try and reach a resolution. To prevent this, you need to speak to a lawyer as soon as possible after the event to protect your rights.
Can You Prove Liability?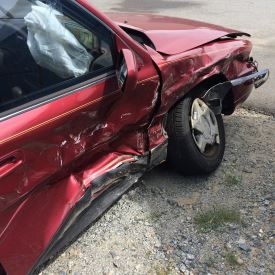 When seeking compensation for an accident you will have to prove the other party is mostly at fault. Nevada comparative negligence law is the legislation that governs who is liable for an accident. Comparative negligence means that you the plaintiff has to prove the defendant was more than 50 responsible for a crash. If you have less than 50 percent liability for an accident you don't can pursue a case against the defendant. Keep in mind that any award decreases by the amount you are liable for the incident. If you were 20% responsible for an accident, a $100,000 judgment reduces to $80,000. As you can see, compensation law can be complicated. Partner with a committed Reno and Sparks Auto Accident Lawyer. Call our office now!
You Don't Have To Face The Future Alone!
The Sooner You Call The Quicker We Can Go To Work For You!
When to invovle an Attorney?

If you have been in a vehicle collision that resulted in injury or financial loss a skilled Reno car accident lawyer can help you with claims against the motorist at fault and their insurance companies. Your auto accident lawyer knows the regulations and procedures to handle your legal matters and acts as your advocate during the case. If you have sustained injuries, faced expensive medical charges, or have experienced the decline of wages due to an accident, now is time to hire an experienced auto accident lawyer.
We Handle Any Type Of Accident?

Car accidents
Bicycle accidents
Motorcycle accidents
Truck accidents
DUI accidents
Distracted driver accidents
Bus accidents
Pedestrian accidents
Hit and run accidents
Wrongful death
How To Correctly File A Claim?

You've been in a vehicle accident and the best case situation you were able to exchange information and move your car out of the road. Now it's time to report your claim to your insurance company, even if you were not to blame for the accident. Communicating the event is in the fine print of most insurance policies. May sure you do it, or it may cause you problems down the road. If you feel the other motorist was at fault and were able to get their insurance details you could contact their insurance company instead of waiting around to hear from them. It is possible the other driver did not file a claim. An auto accident lawyer in Reno or your insurance company can advise you on how to proceed with a compensation claim.
You Need A Strong Reno Car Accident Lawyer!
We Are Use To Getting Results!


 



 



 



 



$640,000,000 WADLEIGH vs ARMOUR



 



 



 



 



$170,000,000 KOZAK AND LEIF CABRASER HEIMAN AND BERNSTEIN

KOZAK AND LEIF CABRASER HEIMAN AND BERNSTEIN



 



 



 



 



$200,000,000 JOHN DOES vs CUTTER BIOLOGICAL

JOHN DOES vs CUTTER BIOLOGICAL



 



 



 



 



$1,000,000 JANE DOE vs HONOLULU BLOOD BANK

JANE DOE vs HONOLULU BLOOD BANK
What Our Clients Have To Say!
Auto Accident Experience That Get's Results



 



 



 



 



I was involved in a near fatal motor vehicle accident in California. Mr. Kozak took my case and much to my pleasant surprise he obtained a very favorable settlement in a matter of a few short months. You hear stories about how slow the system works and the lack of communication once you hire an attorney. This is not the case with Mr. Kozak, that I can tell you. With him it's prompt communication and results! If you get into an accident in California or Nevada and want a fast and fair recovery, the Kozak/Lusiani law firm is for you.

No Situation Is To Dire



 



 



 



 



"You talk about desperation. I was four hours away from disaster. I was about to close on a refinance when escrow informed me of a cloud on the title. If I didn't close the next day, I stood a good chance of losing the loan and my house. Someone told me about this miracle attorney, Mr. Kozak. I called him and within two hours of entering his office without any appointment my problem was solved. I was astonished and relieved beyond belief. I now believe in miracles. Thank you Mr. Kozak!"

Experienced Support At Every Level



 



 



 



 



Over the past three years I have relied upon Mr. Kozak to represent me in cases involving real estate sales, fraudulent testimony in a civil action, and a very high stakes legal malpractice case. The real estate matter looked hopeless, and I fully expected to wind up paying damages and attorney's fees. Not only did that not happen, but I received nearly $20,000 back after Chuck successfully handled the settlement conference. He has taken two of my cases before the Nevada Supreme Court, winning reversals of State Court decisions sending my case back to the lower Court for proper adjudication and/or reinstatement.