
My Client List is Small for
Individual Attention
YOUR PERSONAL INJURY ATTORNEY

Settled Over $1 Billion in Personal Injury Suits
WINNING RESULTS
MY PHILOSOPHY:
"BIG OR SMALL, YOUR CASE IS IMPORTANT TO ME!"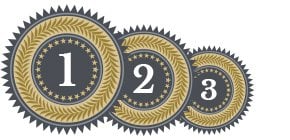 Charles has a lot of experience and success as a Personal Injury Attorney!
Located in Reno, NV, Charles Kozak founded Koazak & Associates, a Reno Law Firm, and has tried or settled over one billion dollars in personal injury matters. He was one of the lead attorneys in the Hemophilia litigation against four major international pharmaceutical manufactures, which lasted nearly 20 years and involved approximately nine thousand clients.
In addition, he tried and settled numerous personal injury cases against blood collection entities in several states, including, Arizona, Hawaii and California. The Hemophilia litigation was international in scope and Charles, along with his co-counsel, the prestigious San Francisco firm of Leif, Cabraser, Heiman and Bernstein, successfully settled cases on behalf of clients in numerous foreign countries.

University of Idaho, College of Law
Charles Kozak received his law degree at the University of Idaho, College of Law.  He can handle even the most complex cases.
Personal Injury Attorney — >>> Learn More
Business Law Attorney
Medical Malpractice Attorney
Estates and Trusts Attorney
Family Law Attorney
Legal Malpractice Attorney
Foreclosure Defense Attorney
Learn More About Us
MY PRACTICE AREAS
Personal Injury and Accident Litigation
Being involved in a motor vehicle accident is a frightening experience that can drastically change your life within seconds. These accidents can cause debilitating physical injuries, emotional trauma, and costly property damage. Furthermore, a serious motor vehicle accident injury that prevents you from returning to your job (or that limits the number of hours you can work) can be financially devastating. At Kozak & Associates, a Reno law firm, we can help you find peace of mind after your accident so that you can move forward with your life. Call today to set up a consultation.

Family Law
Kozak & Associates understands what you're going through and wants to reassure you that having such complex feelings during your legal matter is completely normal. After all, the decisions you make now will change your life for many years to come. For this reason, Kozak and Associates goal is to offer you compassion during this tough time, as well as legal services that help you reach peaceful resolutions.

Business Law
Kozak & Associates provides business law solutions and support for businesses in Reno, NV. We offer local representation with an emphasis on personal attention. You'll appreciate our ability to be available during our flexible weekday and weekend appointment hours. If you do business in Reno, and you want someone with business law skills to help you make decisions that will affect the future of your brand, choose the Kozak & Associates.
Legal Malpractice
Legal malpractice occurs when an attorney is believed to have handled a case inappropriately, due to negligence or with intent to harm, and causes damages to their client. If you're facing a legal battle pertaining to legal malpractice, you don't have to go it alone.

Medical Malpractice
Doctors are required to take an oath to do no harm, but from time to time, serious mistakes can occur in hospitals, medical offices, and clinics. Sadly, the effects of medical malpractice can be devastating to patients who are counting on treatment to get better, not worse. Instead of handling matters on your own, contact Kozak & Associates to enlist the services of a lawyer who is compassionate, understanding, and ready to help you recover from your physical, emotional, and financial hardships.

Foreclosure Defense
Kozak & Associates has developed unique expertise in foreclosure defense law. The courts are beginning to wake up to the massive fraud committed by major banks and are requiring additional safeguards for borrowers who are threatened with losing their homes as a result of this bank misconduct. Our firm is at the forefront of this fight to save our clients homes and we look forward to guiding our clients through this labyrinth.

Estate & Trust Law
Statistical studies show that 55% of Americans die without a will or estate plan. Kozak & Associates focuses on all aspects of trusts, estate planning, employee benefits, insurance, and probate/trust litigation.

WHAT OUR CLIENTS SAY:
Auto Accident Experience That Get's Results



 



 



 



 



I was involved in a near fatal motor vehicle accident in California. Mr. Kozak took my case and much to my pleasant surprise he obtained a very favorable settlement in a matter of a few short months. You hear stories about how slow the system works and the lack of communication once you hire an attorney. This is not the case with Mr. Kozak, that I can tell you. With him it's prompt communication and results! If you get into an accident in California or Nevada and want a fast and fair recovery, the Kozak/Lusiani law firm is for you.

No Situation Is To Dire



 



 



 



 



"You talk about desperation. I was four hours away from disaster. I was about to close on a refinance when escrow informed me of a cloud on the title. If I didn't close the next day, I stood a good chance of losing the loan and my house. Someone told me about this miracle attorney, Mr. Kozak. I called him and within two hours of entering his office without any appointment my problem was solved. I was astonished and relieved beyond belief. I now believe in miracles. Thank you Mr. Kozak!"

Experienced Support At Every Level



 



 



 



 



Over the past three years I have relied upon Mr. Kozak to represent me in cases involving real estate sales, fraudulent testimony in a civil action, and a very high stakes legal malpractice case. The real estate matter looked hopeless, and I fully expected to wind up paying damages and attorney's fees. Not only did that not happen, but I received nearly $20,000 back after Chuck successfully handled the settlement conference. He has taken two of my cases before the Nevada Supreme Court, winning reversals of State Court decisions sending my case back to the lower Court for proper adjudication and/or reinstatement.

Experience To Help With Complex Situations



 



 



 



 



A couple of years ago my life was in turmoil. I was involved in a complex business situation involving my commercial real estate firm. In addition I was involved in a serious automobile accident. Mr. Kozak resolved both of these difficult problems for me in a surprisingly short period of time. Suddenly my life took a sharp turn for the better and I was able to move on successfully in my chosen profession. Mr. Kozak woke me up from a bad dream. What a relief.

Don't Lose Sleep At Night!



 



 



 



 



I was involved in a complicated family trust issue. I was losing sleep and confused about how to proceed. The circumstances seemed overwhelming, and that's when I turned to attorney Chuck Kozak. He was very patient and generous with his time. Chuck is very knowledgeable about these matters and clearly defined my legal options. This helped me navigate a way through it that benefited everyone. Armed with his advise, I now successfully manage considerable assets.
REQUEST A FREE CONSULTATION
Fill out the form below to recieve a free and confidential intial consultation.